July 25th, 2013
July 20, 2013 – Formula Drift Round 5 in Monroe, Wa
Ok, first off, as you may or may not realize, we did not make it out to Wall Speedway for Round 4. This was due to a few unforeseen factors, the most important being engine ECU troubles. Either way, the guys at KORUWORKS and ARK Performance really busted their butts getting this car completely changed over to a different engine management system along with a new Garrett turbo. The car is much more reliable and consistent with the new setup..
Now the car is awesome.

Seattle is a long drive from LA. If you don't stop to sleep, you can make it in 21 hours. It's just a really scenic drive.
Beautiful views.

You know when you hit Seattle because of the evergreen trees that start to pop up!

What a beautiful day Thursday turned out to be! For the first time in the past 4 years, we had no rain. We got the car setup for the course on the Evergreen Speedway. It's a bank so we had to make adjustments. As far as the engine goes, everything was running smoothly. But staying high on the bank was an issue…at first. After we removed the wing, the car stuck high on the bank like a champ. I will say the car didn't feel heavy as it was flying across the top of the bank!

This course is fun. To get off the bank, you must lift off the throttle at the perfect spot, throw more angle into the car and then go wide open throttle to pull away from the outer wall. This can be fun, but tricky.
This is what happens when you delay your shift coming off the bank.

This is my qualifying pass in-car view.
It was a great qualifying run, my best so far! 79 points put me at a tie with Chris Forsberg, Conrad Grunewald and JTP. My official qualifying was 13th. I was very happy! The result paired me up in Top 32 competition with Taka Aono. Taka is a very good driver and a fierce competitor…plus, his car is super fast!
There is always time for interviews.

This was our first time competing against each other. Taka's car was a lot faster than I had anticipated, but I managed to secure the win after a one-more-time battle.

Top 16 opening ceremonies are always fun! This is my spotter and best friend, Eugene from KORUWORKS, keeping the sun from hitting the front of my car…terrible umbrella girl…but nice, fake mustache!

I got in on the mustache fun as well.

Our next battle was with JR in the Mustang. I lost all power steering as I entered the first turn….very scary. The battle was lost.
And that ended our day…..a great event for us overall considering the challenges we faced. Thanks again to everyone for all their hard work and dedication.
See you in Texas!!!!
Thanks Sponsors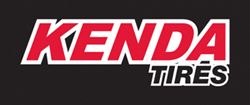 Thanks to:
Changzilla – She'll getcha
Dave Epifano

Eugene Chou, HE'S MY BEST FRIEND